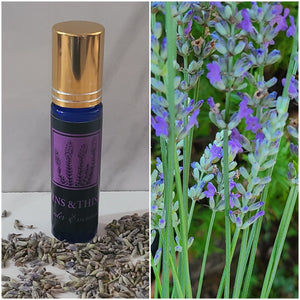 Lavender is one of the most calming and soothing essential oils 💜 
Lavender essential oil in a convenient roll-on bottle.
Quick and on- the- go, got a headache pull it out, need to relax and take a break, apply some to your forehead or wrist.
Perfect size for a pocket, small purse or a book bag for school. 
Can be used on children to the older adult.
We have other great lavender essential oil based products available.
The roll-on measures 10ml or 1/3 oz in size.