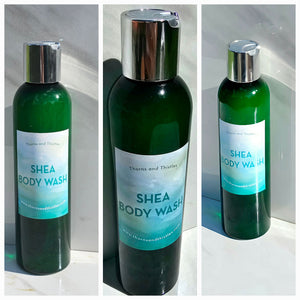 Shea moisturizing body wash.
Ingredients-a blend between our in house made Shea butter liquid soap and body wash formula.
designed to moisturize and protect the skin. 
Try our sugar scrubs for added benefits to remove dead skin cells.
8 oz bottle
Bottle color and label color may vary according to stock.